Still on the matter in regards to the fight last night. Erica broke most of the house rules which kept her fans in tension saying that she risks disqualification from the show and as they speculated, Biggie finally disqualifies her.
Before the disqualification verdict, Biggie first of all by listing out her crimes. He said that Erica could have said the words she wanted to say and walk away but went on and on. She also denied the DHOH access to the room, she peeked into the camera window and tried to engage with the camera crew.
As HOH she had the responsibility of leading the house by example and she failed. Her words graduated to complete disrespect of another housemate in disregard of the pleas of her fellow housemates.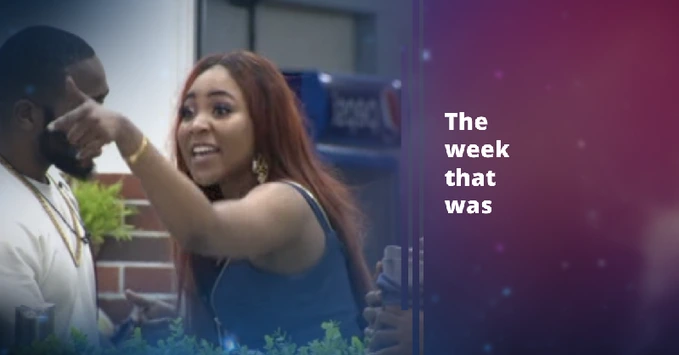 Biggie tells them that they have been advised to enjoy their time in the house within the confines of the rules. They err, go against the rules, sit in the lounge and watch videos.
It may seem as though some of them enjoy the videos. He plays the video of Erica Ranting at Laycon last night and preventing Prince from sleeping on the HOH lounge. Infringements include pouring water on the bed, depriving DHOH of the bed, goading a housemate which might lead to physical violence.
After saying all these he ended by saying that Erica has been disqualified from Big Brother Naija season 5 show.