Arsenal confirmed Willian's Medical test.
Arsenal have been highly linked with Brazilian Chelsea star Willian Borges since the transfer window opened last month.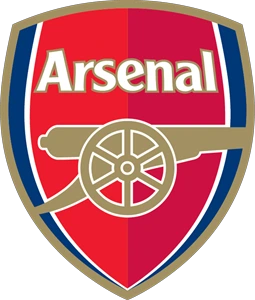 (Arsenal Logo)The Gunners have been for long linked with a move for Brazilian winger, Willian Borges. He is currently as a free agent in Chelsea after his contract expiring. He has shown a high class during the concluded season helping the Blues finish in the top four. With a financial crisis cutting across all clubs, Arsenal are ready to secure his signature as a free agent and offer him a good deal.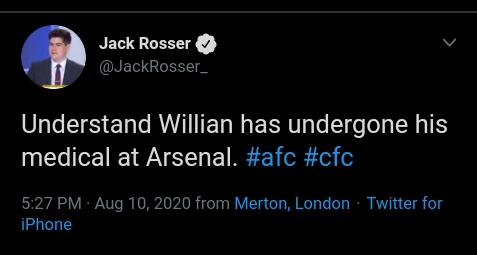 According to a verified account of Jack Rosser, who is a very trusted sports spokesman as his transfer news are sincere and top notch and when its coming from him then its is a done deal,he has confirmed that the Brazilian has already had his medical test at the club today.Arsenal have officially made a step to offer him a three year deal that he has been insisting to be offered in Chelsea.The Blues veteran player wants to stay in London hence a move to Arsenal. Mikel Arteta has him in his plans starting next season.