Never forget to laugh as you read the best 'E don happen, Na de matter we dey settle'. Laugh studio presents the best memes of this trends to you. Make sure you read till end and add more heat to the show with the matters arising in your area or location.😂.
1. My best friend Tolupe just told me, that his father takes tithes and offering from them during house morning devotion..😂 the matter is too much for us to settle.
2. They said milk gives strength, so I drank 4 cups of milk and I couldn't move a wall, but when I drank 4 bottles of Beer I saw the walls moving themselves..😂 My matter is been settled since morning now.
3. I wonder how people could be this funny, Imagine 2 guys were fighting and I tried to make things right between them, but when I heard the cause of the fight I couldn't help it. How will you borrow your fat friends cloth and slim fit it.😂 Na de matter we dey handle since morning.
4. My pastors son just played Visual game with church tithe😭, we are now in Bet9ja head office settling his matter😂.
5. All the meat for sunday stew that was inside the pot just disappeared in my house. Our matter is been settled in OFOOD now.
6. A man was setting the voice recognition password on his phone, when a dog barked and ran away, till now we are still searching for the dog for Google office.. The matter is too hot😂😂.
7.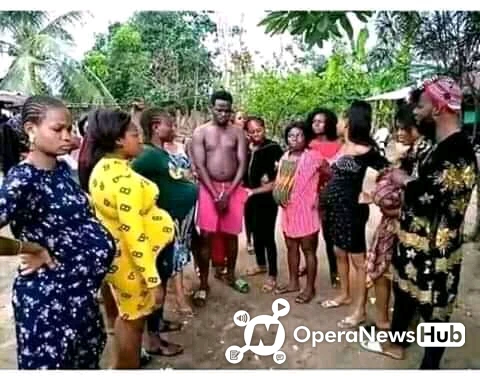 This matter is too hot to settle alone, friends please join me settle this matter..😂😂.
8.This matter is been settled in FIFA Office now.😂.
9.This is the hottest matter in my area now, in no free settle since last week😂.. If you know, you know.
10. Today a boy won his mother 11-0 in ludo game and since then, his mother has refused to give him food..😂 We are still settling the matter since morning.
11. They don use fake currency bail person for my area local police station, the matter is been settled in Army barracks now.
12. The phone I ordered yesterday, hmm it has Samsung back cover, the front is iPhone and the battery is Huwaei, I am now in the Phone production company settling matters arising😂.
13. Musa just fell into a prison yard, as he was plucking a mango, the prisoners they has just concluded that he is one of them.. Matters arising😂.
14. Order, right now we settling the matters of Mr Coro in WHO head quarters I will update everyone on the outcome as soon as possible #MatterStaySafe.
15. China has cooked egusi soup with sugar, party scatter as in-laws drop spoon, too much matter.